Description
Overview

Specifications

Downloads
Safe, modular & versatile
Bug by Ormesa is a stroller for children with special needs with a tilt-in-space function incorporated in the seat. This aid is highly engineered and versatile; the wide range of adjustments available, makes Bug a long-lived pushchair, able to accompany the child during the entire growth process.
Bug is adjustable on four bases (one for outdoor use and three for indoor use), and on any flat surface. Its main features are easy to summarize:

ease of adjustment
strength
compactness and lightness
Quick and simple to adjust for optimum posture
The seating adjustment hinges are close to the user's joints (coxo-femoral, knee & ankle joints).
This structural feature is a major contributing factor to the child's well-being, as the posture is not changed during tilting and reclining operations.
Tilting and reclining are regulated by two independent gas springs; this feature makes adjustment operations particularly gentle & smooth. At full recline, the chair assumes a nearly supine position.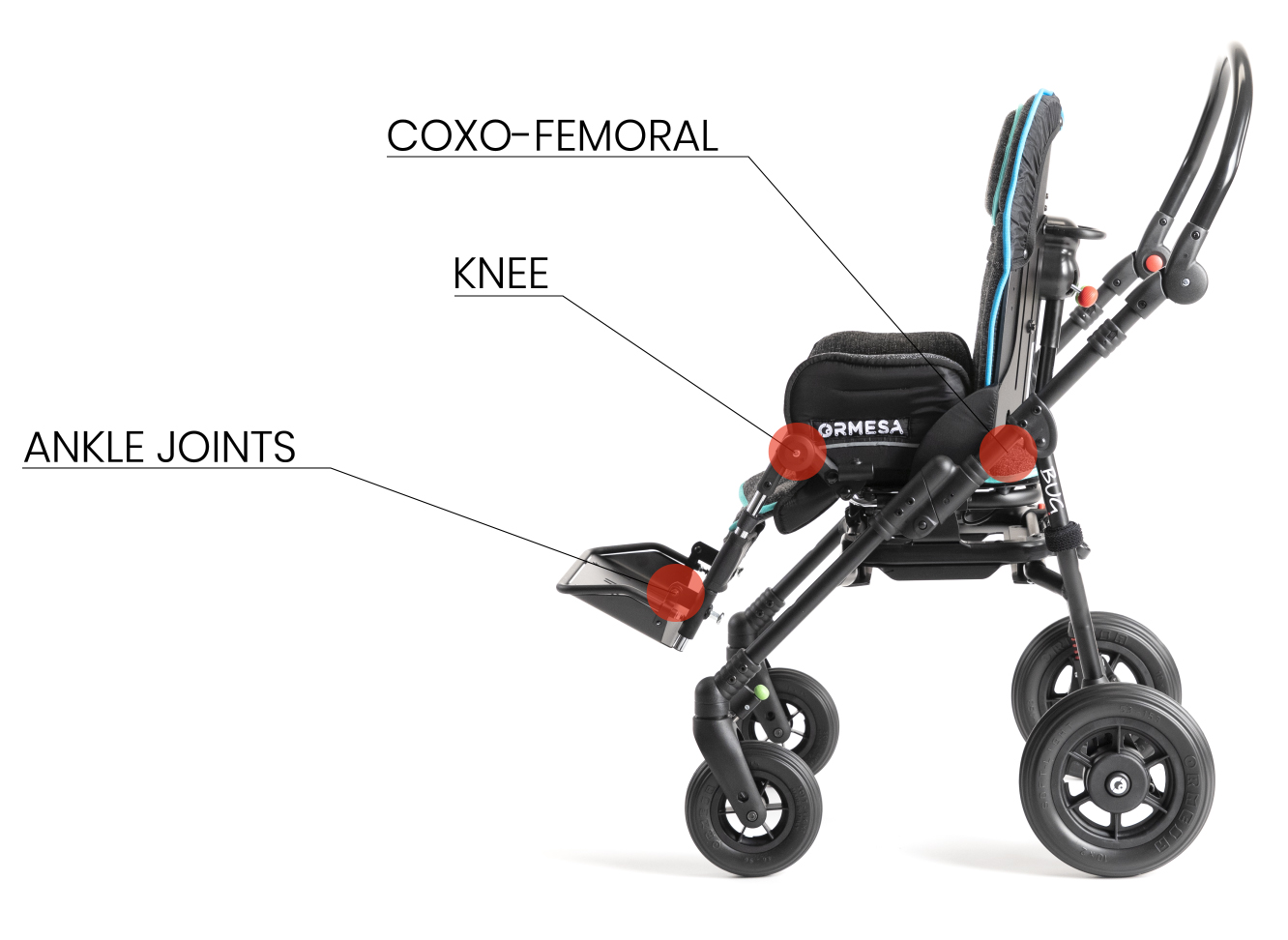 Features
Compact floor base
High-low compact base
High-low base
Outdoor base

Developed with your comfort in mind
Bug by Ormesa is a stroller equipped with a wide range of additional accessories, which allow the user to customize it and meet every kind of need: from belts to headrests, through covers, tables and anchors, you can choose among the components best suited to your demands. The upholstery, available in different color combinations, features highly durable fabric, made from fire-retardant material inherent in the yarn.