Description
Overview

Optional Components

Specifications

Downloads
A smart stander for your well-being
Standy by Ormesa is a
standing frame for adults and teens with various level of ability and autonomy
able to ensure excellent verticalization.
Safe, versatile, easy to adjust
: it provides
stability
and
comfort
in every situation, thanks to a set of accessories designed to meet the particular needs of each user.
The use of Standy allows you to:
prevent hip and knee contractures
reduce problems related to the prolonged maintenance of the sitting posture
improve bone density and respiratory capacity
Designed to improve your daily life

The use of Standy, in addition to the obvious benefits concerning the functionality of the osteoarticular system and the maintenance of muscle elasticity, facilitates the use of the upper limbs thanks to the containment secured by support to the knees, pelvis and trunk.
These features help to improve hand function and play an essential role in the implementation of reaching skills, making the Standy a fundamental ally for the improvement of upper limbs function in everyday life.
Standy 3

Suitable for teens
Standy 4

Suitable for adults

Tools Free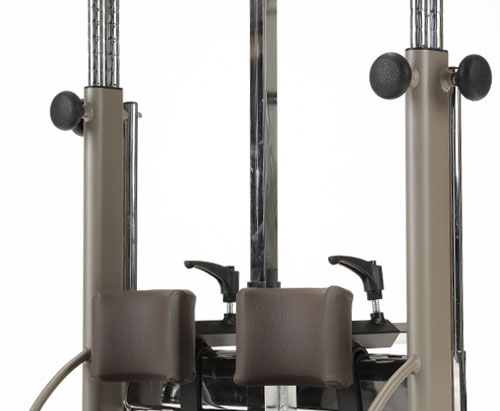 Adjustment via knobs and handles. The knobs effectively maintain tightening through an internal mechanism that does not mark and ruin the tube
Innovative and functional design
Standy is available in two sizes: adults size and teens size. The padded chest support, together with the rear thrust and the padded knee pads (adjustable in width, depth and height) allow unparalleled stability, thanks to the additional support of adjustable heel stops and an anti-slip platform.
The use of Standy facilitates the physiological verticalization of the spine, improving head control and horizontal gaze.
Chest support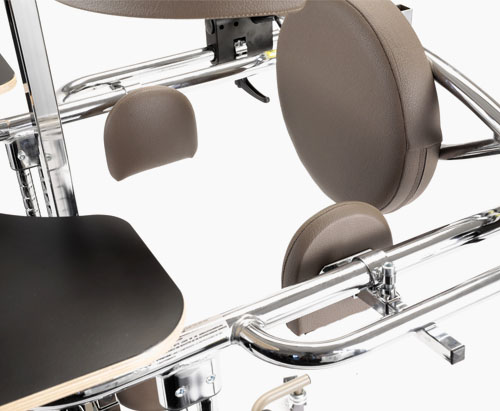 Stability without constraint
Headrest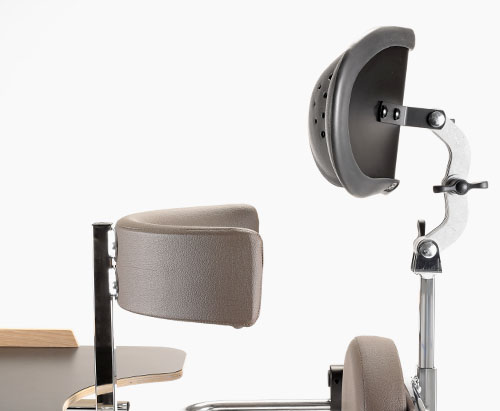 Height and inclination adjustable

Transport Wheels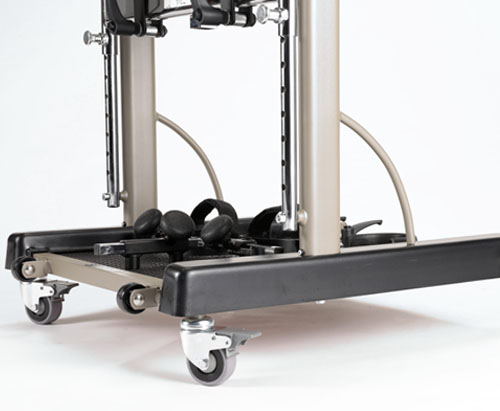 Equipped with security brakes
Safety Lock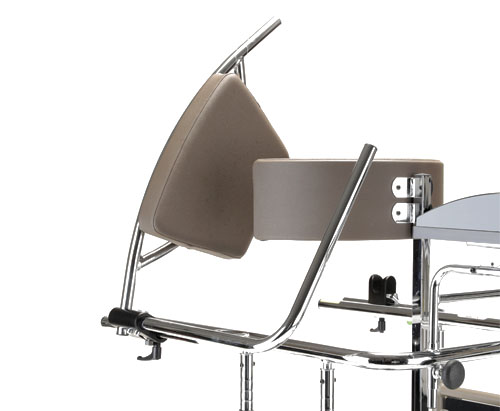 To close backrest
Footboard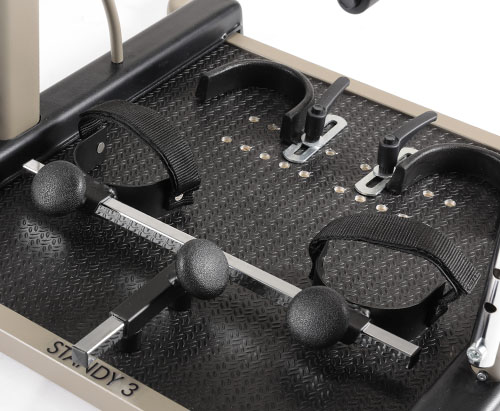 Height and width adjustable
Click to enlarge the image
| | | |
| --- | --- | --- |
|   | Standy 3 | Standy 4 |
| A: length encumbrance | 89cm | 100cm |
| B: base length encumbrance | 76cm | 85cm |
| C: footrest to back support height | from 63 to 93cm | from 72 to 106cm |
| D: footrest to thoracic support height | from 81 to 121cm | from 84 to 129cm |
| E: base width encumbrance | 69cm | 79cm |
| F: footrest to knee pads height | from 24 to 49cm | from 30 to 57cm |
| G: width encumbrance | 74cm | 80cm |
| L: thoracic support width | 30cm | 39cm |
| H: user height | from 110 to 160cm | from 135 to 180cm |
| Total weight | 30kg | 38kg |
| Maximum load | 90kg | 120kg |