Description
Overview

Specifications

Downloads
TiLite TR
The best from every angle.
The sweeping curves of the titanium dual-tube frame are the perfect fusion of striking design and driven performance. Lighter, more efficient, and more elegant than any chair anywhere. As our flagship rigid chair, the TR is simply the best of the best.

Rigid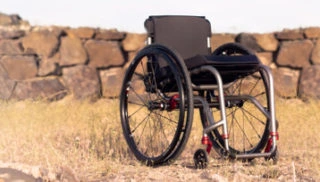 Rigid frame chairs are the lightest and highest performing chairs because they are constructed from the fewest possible components and have the fewest moving parts.

Ease of Transport & Energy Saving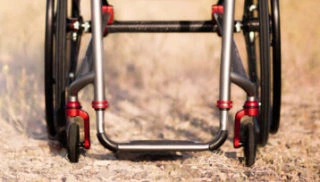 Imagine no wasted energy with a swept-in dual-tube frame and fewer strokes throughout the day. Then introduce your imagination to the superior rigidity and optimal energy transfer of the swept-in dual-tube frame of the TR. Want more? Then add ease of transport to rival that of any mono-tube frame.

Titanium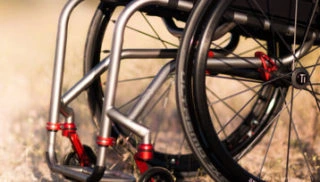 Titanium provides a smoother ride, won't break, and has the highest strength-to-weight ratio of any metal on Earth. That is why TiLite builds our highest performing wheelchairs from seamless, aerospace-grade titanium. If you want strength, durability, and a smooth roll, you want a titanium ride.
Minimum Adjustability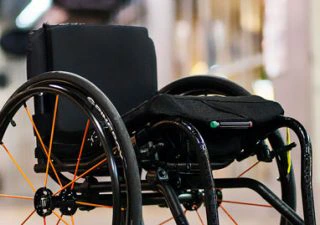 The center of gravity can be moved forward/backward, but not up and down reducing overall weight. And the back rest can be adjustable (i.e. Precision Lock) or fixed (less weight, more rigid).
Minimal Seat Width
Maximum Seat Width

12"
20"
Minimal Seat Depth
Maximal Seat Dept

12"
20"
Frame Type
Dual-Tube
Frame Style
Rigid
Frame Material
Titanium
Frame Options
Black Edition,
SuperLite Edition,
Power Adaptable Frame,
Reinforced Frame
Ti Fit
Yes
Adjustability
Min adjust
Growable
N/A
Custom Configuration
Yes
Camber
0°, 2°, 4°, 6°, 8°, or 12°
Front Frame Angle
60°, 65°, 70°, 75°, 80°, 85°, or 90°
Footrest Width Options
Standard Taper, V-Front End
Seat Back Type
Folding Seat Back
Center Of Gravity Adjustment
5"
Weight Limit
265 lbs (120kg)
Transit Options
N/A
Movement Style
Full assistance