Description
TiLite Aero Z
Open frame. Open road.
The open frame of the aluminum Aero Z calls out to the open road. The Aero Z is the only TiFit, mono-tube aluminum frame on the market. In a class by itself, the Aero Z is lightweight and fully adjustable and it won't break the bank!
Rigid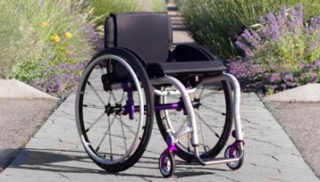 Rigid frame chairs are the lightest and highest performing chairs because they are constructed from the fewest possible components and have the fewest moving parts.
Full Adjustability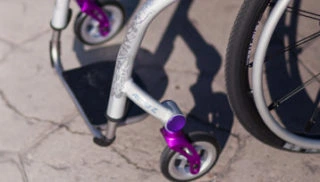 Precision Lock technology from Permobil is the most intuitive and easy-to-use adjustment system on the market. Together, the Precision Lock caster and back angle adjustments compose an exact fit and effortless ride.
Mono-Tube Frame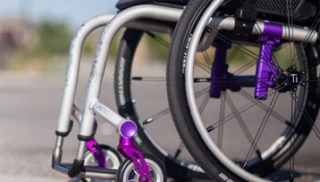 Distinguished by a clean, modern look, the mono-tube frame's 1.25″ tubing gives the Aero Z strength and durability. The frame shape affords excellent transportability and easy placement on a car seat. Round off the Aero Z's frame with curved, ovalized caster arms.
Minimal Seat Width
Maximum Seat Width

10"
20"
Minimal Seat Depth
Maximal Seat Dept

12"
20"
Frame Type
Mono-Tube
Frame Style
Rigid
Frame Material
Aluminum, Titanium upgrade available
Frame Options
SuperLite Edition,
Power Adaptable Frame,
Reinforced Frame
Ti Fit
Yes
Adjustability
Full adjust
Growable
Optional (Depth)
Custom Configuration
Yes
Camber
0°, 2°, 4°, 6°, 8°, or 12°
Front Frame Angle
70°, 75°, 80°, 85°, or 90°
Footrest Width Options
Standard Taper or V-Front End
Seat Back Type
Folding Seat Back
Center Of Gravity Adjustment
6"
Weight Limit
265 lbs (120kg)
Transit Options
Transit Tie-Down, Transport Bracket
Movement Style
Full assistance

Payment & Security
Your payment information is processed securely. We do not store credit card details nor have access to your credit card information.